Research activities
The Centre is currently structured into 5 themes:
Reactive Media and Heat Transfer (MRTT)
Energy and Heat Transfer in Industrial Systems (EHTIS)
Heat Transfer and Energy Processes in Buildings and their Environement (TEBE)
The menu on the left allows you to get more details. Publications from the laboratory that have been uploaded to the HAL archive can also be found on the left.
headlines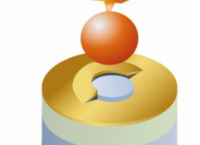 Research activities
-

06/01/2021
Research teams from CETHIL in Lyon and IES in Montpellier have demonstrated the possibility of converting thermal radiation from a moderate temperature surface (~ 450 °C) into electrical power with an efficiency greater than 10%. By approaching the emitting surface at a short distance from the infrared photovoltaic cell, a...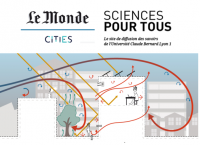 Research activities
-

09/20/2020
Op-ed article written by Lucie Merlier, Assistant Professor at CETHIL, published in newspaper Le Monde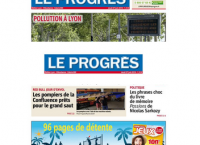 Research activities
-

06/27/2019
Christian GHIAUS, faculty at CETHIL, reminds us that the human body is an engine that consumes energy, and that it is necessary to facilitate the dissipation of this energy towards the environment during periods of hot weather.
See all news