Research activities
The Centre is currently structured into 5 themes:
Reactive Media and Heat Transfer (MRTT)
Energy and Heat Transfer in Industrial Systems (EHTIS)
Heat Transfer and Energy Processes in Buildings and their Environement (TEBE)
The menu on the left allows you to get more details. Publications from the laboratory that have been uploaded to the HAL archive can also be found on the left.
headlines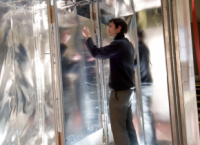 Research activities
-

03/05/2020
It covers research projects at CETHIL and a wide variety of scientific disciplines ranging from engineering to digital, including the humanities and social sciences.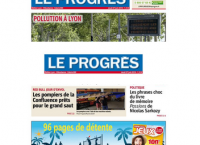 Research activities
-

06/27/2019
Christian GHIAUS, faculty at CETHIL, reminds us that the human body is an engine that consumes energy, and that it is necessary to facilitate the dissipation of this energy towards the environment during periods of hot weather.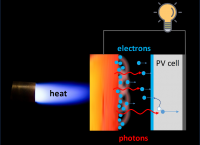 Research activities
-

06/07/2019
The conversion of thermal energy into electrical energy would make it possible to overcome the problem posed by the intermittency of solar or wind energy. Different paths are currently being studied, and a new concept has just been proposed: a hybrid near-field thermophotovoltaic/thermionic device.
See all news